With Halloween approaching what better time of year is there for talking about some of Britain's spookiest locations? We talked a little about haunted royal residents last month, so this time we've picked a selection of the most so-called haunted sites in Britain. If you're faint hearted, maybe read this in the day time, otherwise, dive in and prepare to be spooked!
We're going to start our ghost hunt in Dorset at Athelhampton House.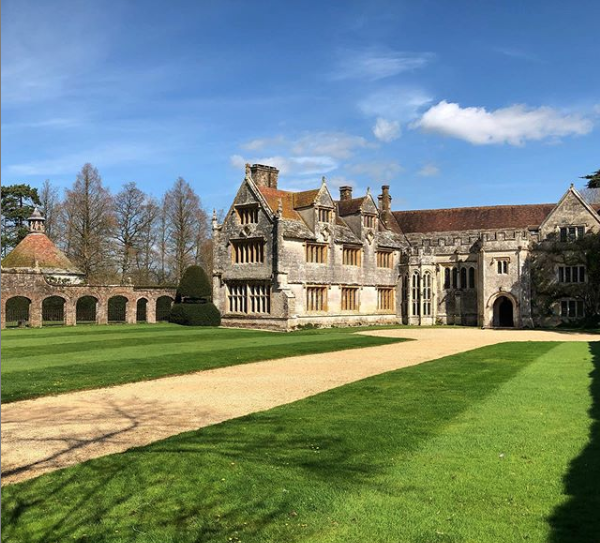 Image: Athelhampton House on Instagram.
This house is thought to be one of the most haunted places in the county and a number of spirits have been reportedly sighted there. The most common reports include spotting a pair of duellists who haunt the house's Great Chamber and a Grey Lady who has been seen around the house. Other visitors have said to have heard tapping from the cellars while others reported hearing a cat that wasn't there.
In neighbouring Devon, Berry Pomeroy Castle is also famous for having some ghostly residents.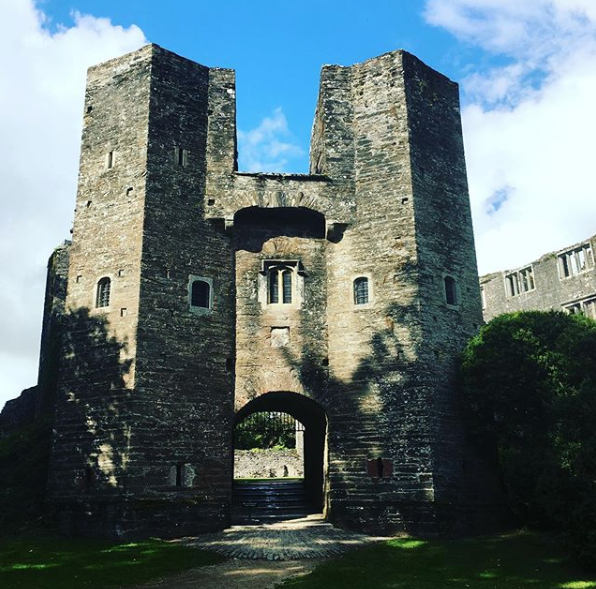 Image: Berry Pomeroy Castle by djfestipaul on Instagram.
The castle grounds themselves are incredibly picturesque and the surrounding landscape offer some incredible views, but the castle itself? Supposedly one of the most haunted in the UK. The most regular sightings are of the White Lady and the Blue Lady, one is supposedly the spirit of Lady Margaret Pomeroy, one of the castle's former residents who was locked in the dungeon and still haunts that part of the castle. While the other is said to haunt the tower and likes to lure unsuspecting visitors in to help her.
Heading out of the south west, Woodchester Mansion in Gloucestershire has gained a reputation for being haunted despite having never been finished.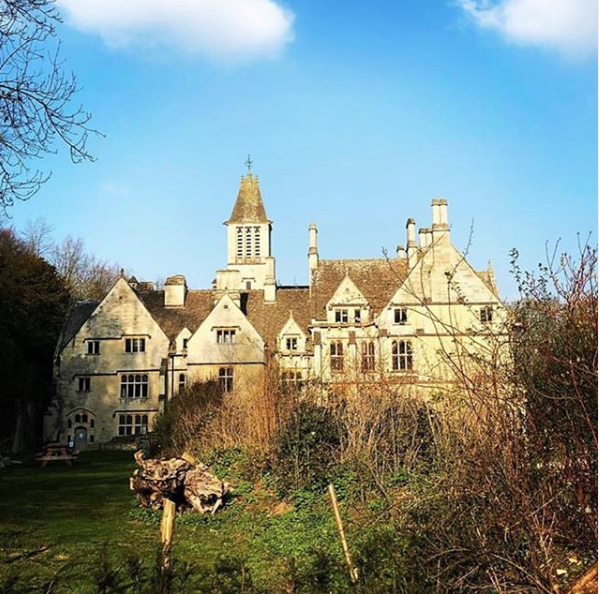 Image: Woodchester Manor on Instagram.
Ghost hunters have reported seeing a phantom horseman, a ghost in the cellar and a spirit nicknamed the Tall Man who can be seen in the chapel. The ghosts of a little girl and an old woman have also been reported and other visitors have claimed to have been attacked by spirits while exploring.
Also in Gloucestershire is the supposed most haunted house in Britain, the Ancient Ram Inn.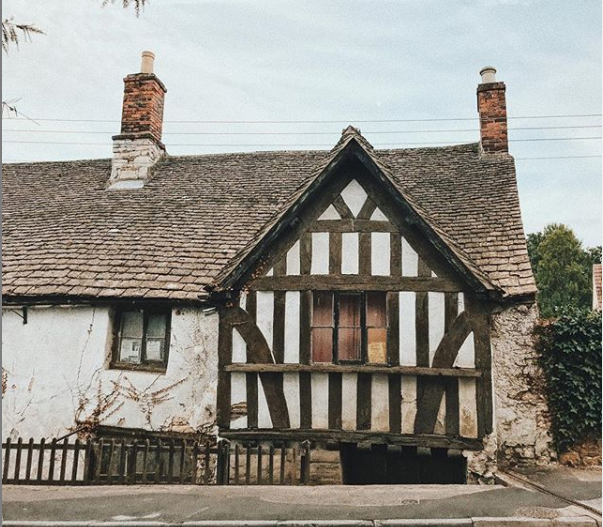 Image: The Ancient Ram Inn by Kaity.rb on Instagram.
The house is said to have been the venue for a number of nefarious goings on over the years including as a base for the use of black magic and child sacrifice as well as the more usual shelter for dangerous criminals. Many people who have visited have referred to it as the scariest place they've ever been and it is rumoured to have a number of supernatural residents including two demons and a witch.
Being an incredibly old city, you'd expect there to be a number of haunted places in London and you'd be right. We talked a little about the haunted royal residences here where we mentioned the Tower of London and Hampton Court among others. The Tower of London regularly tops polls as being one of the capital's most haunted sites, no doubt because of the number of executions that took place there. Another of the city's sites that is said to house a number of spirits is Highgate Cemetery in North London which is the final resting place of a number of famous faces including Karl Marx.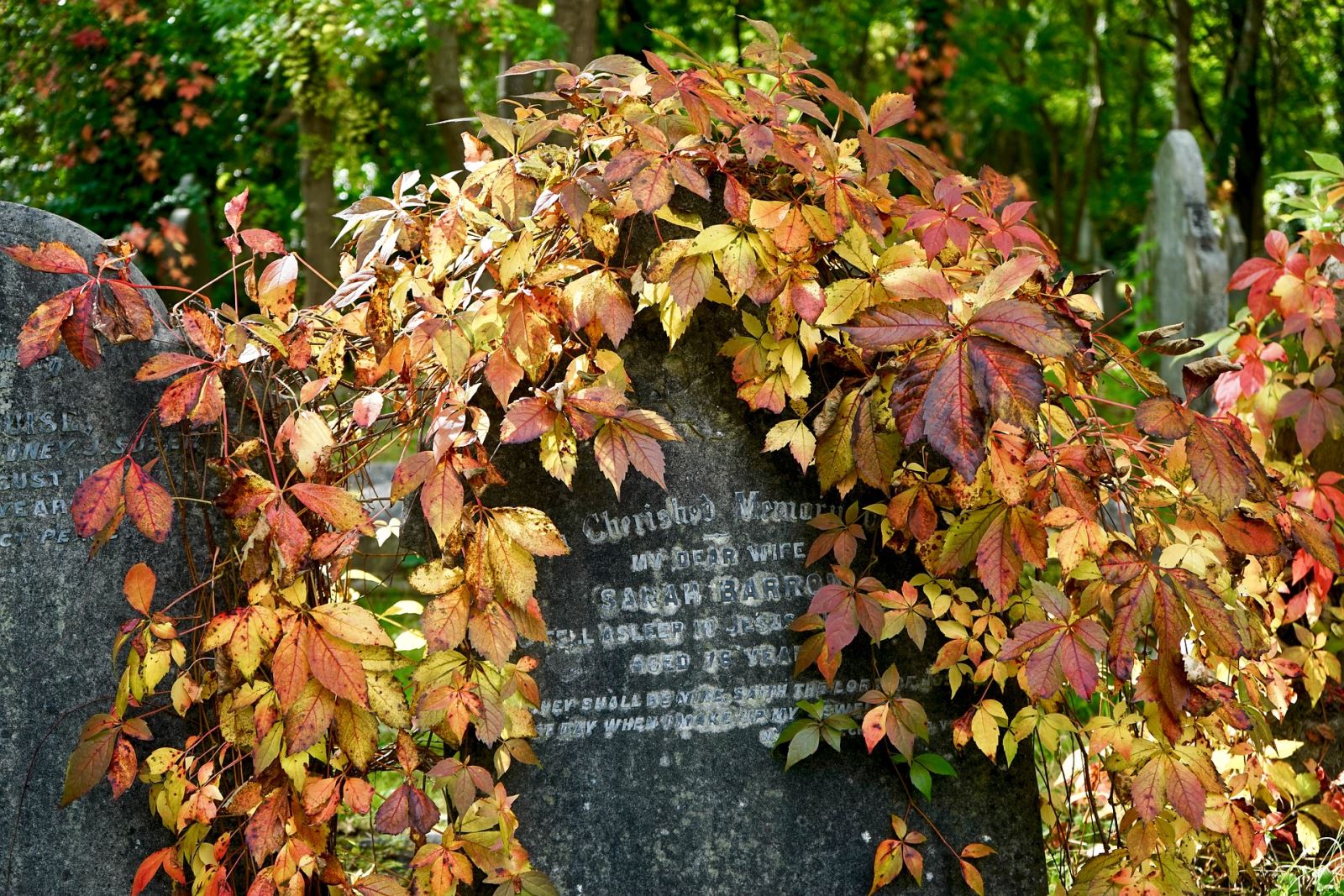 Because of this, it is a tourist attraction in its own right and a number of tours take place of the cemetery, allegedly at one point a vampire lived on the grounds too.
While we're heading towards the east of the country, why not spend some time in the UK's supposedly most haunted village? Pluckley in Kent was actually awarded a Guinness World Record in the 1980s for being the UK's most haunted village. Yes, that is an actual thing you can get a world record for, who'd have known? Apparently there are around 16 ghosts that can be found in the village including a highway man, a schoolmaster who committed suicide, an old woman, a screaming man and a number of other spooky spirits.
Still in the south east region, Borley Rectory in Essex has a history of paranormal goings on.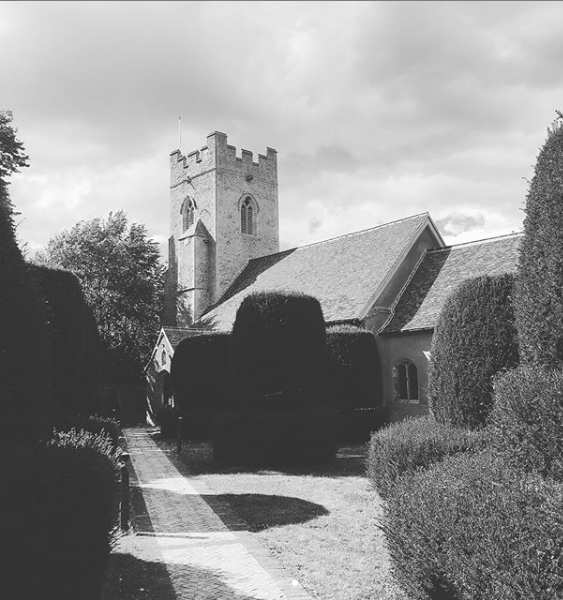 Image: Borley Rectory by Borley Rectory on Instagram.
Originally a Victorian mansion, it burned down in 1939 and gained a bit of a reputation for housing unruly spirits from then on. It was even investigated by a national newspaper following reports of headless horsemen, ghostly nuns and people complaining of having bottles thrown at them.
It isn't just the south of the nation that has had reports of hauntings. Lancashire is the home of the so called Pendle Witches. Pendle Hill can be found in Pendleside and has a Bronze Age burial site as well as the afore mentioned witches which has led to a number of ghost hunters visiting on the hunt for spirits. It was the subject of an episode of Most Haunted and according to the presenters, was one of the scariest places they ever filmed in.
In the same county is Salmesbury Hall, a medieval house that has also featured on Most Haunted and a number of other ghost hunting programmes where ghosts were allegedly caught on camera. Whether you believe it or not, the locals claim that it is haunted by the ghost of Lady Dorothy Southworth.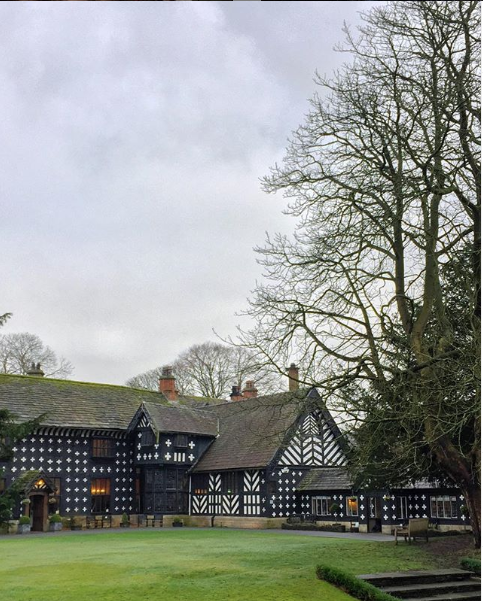 Image: Salmesbury Hall by pooinie on Instagram.
We're going to end our list with the aptly named Chillingham Castle in Northumberland. The castle dates back to the 12th century and has numerous ghostly stories that have entertained visitors for years. The ghostly residents include a tortured child and the ghost of Lady Mary. The history of the castle is a particularly bloody one, eight executions took place there and the restless spirits of those that met their end there are said to still roam around the castle.
Related