With Halloween nearly upon us, we thought we'd take a moment to look at some of the UK's best ghost stories and where better to start than with some of the most recognisable haunted buildings in the country? Here we'll tell you more about some of the UK's famous royal residences and the ghosts that are said to haunt them.
Windsor Castle

Apart from being a beautiful place to visit and hosting many events throughout the year, Windsor Castle is so called the most haunted of all the royal residences. Apparently, around 25 appairitions are regularly reported including the spectre of Queen Elizabeth 1st, who was was seen by a young Queen Elizabeth 2nd and her sister Margaret. She isn't the only one said to be wandering around the halls, her father, Henry VIII is said to haunt the building as is George III who was confined to Windsor Castle during his battles of mental illness. Don't let the idea of ghosts put you off of visiting, Windsor Castle is one of the south east's premier tourist attractions and there are plenty of things to see and do in and around Windsor.
Tower of London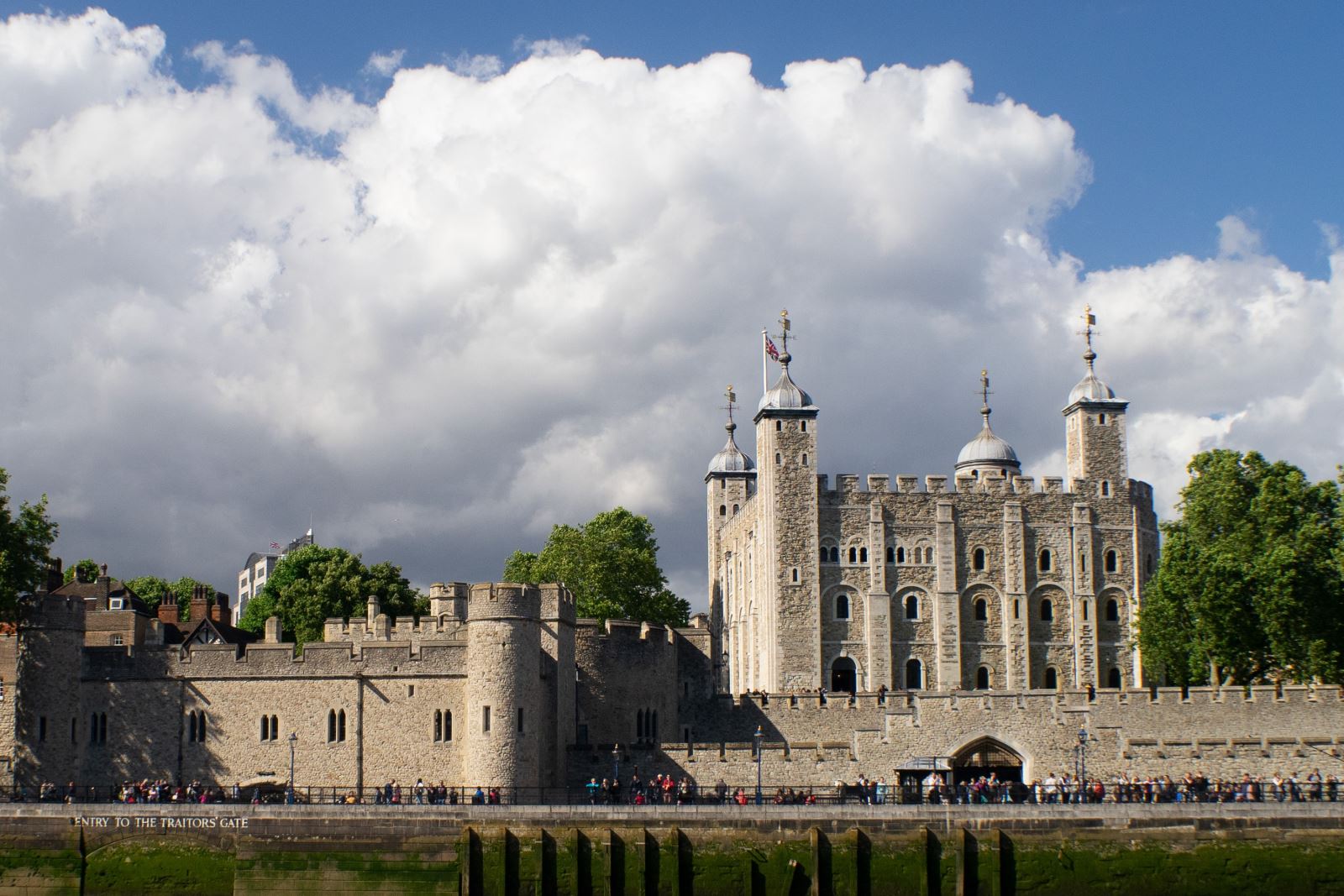 Though it might be more well known as a prison, the Tower of London was once a royal residence and many a royal stayed there of their own accord, though plenty more were imprisoned there. Because of its grisly history, there are a number of ghost sightings reported in and around the Tower and really, with all the ravens and torture equipment lying around, it is a pretty spooky place to visit generally. It is said that Anne Boleyn, one of Henry VIII's unfortunate wives can be seen wondering around both the tower and Tower Green and guards have often reported seeing her both with and without her head. The Tower is also supposedly the home of the ghosts of Princes Edward and Richard who were imprisoned in the tower by their uncle Richard III after the death of their father, they were murdered during their imprisonment, but the case has never been solved. The pair are a common sight in the White Tower, so look out for them drifting through the walls there. The White Tower is also where you'll find the White Lady who apparently likes to tap unsuspecting visitors. It isn't just previous inhabitants that are said to haunt the Tower, visitors have also reported seeing the grizzly spectre of a bear – if you're confused about this, it's because the Tower was once a sort of royal zoo and all kinds of animals lived there including lions who you can apparently hear roaring at night.
Hampton Court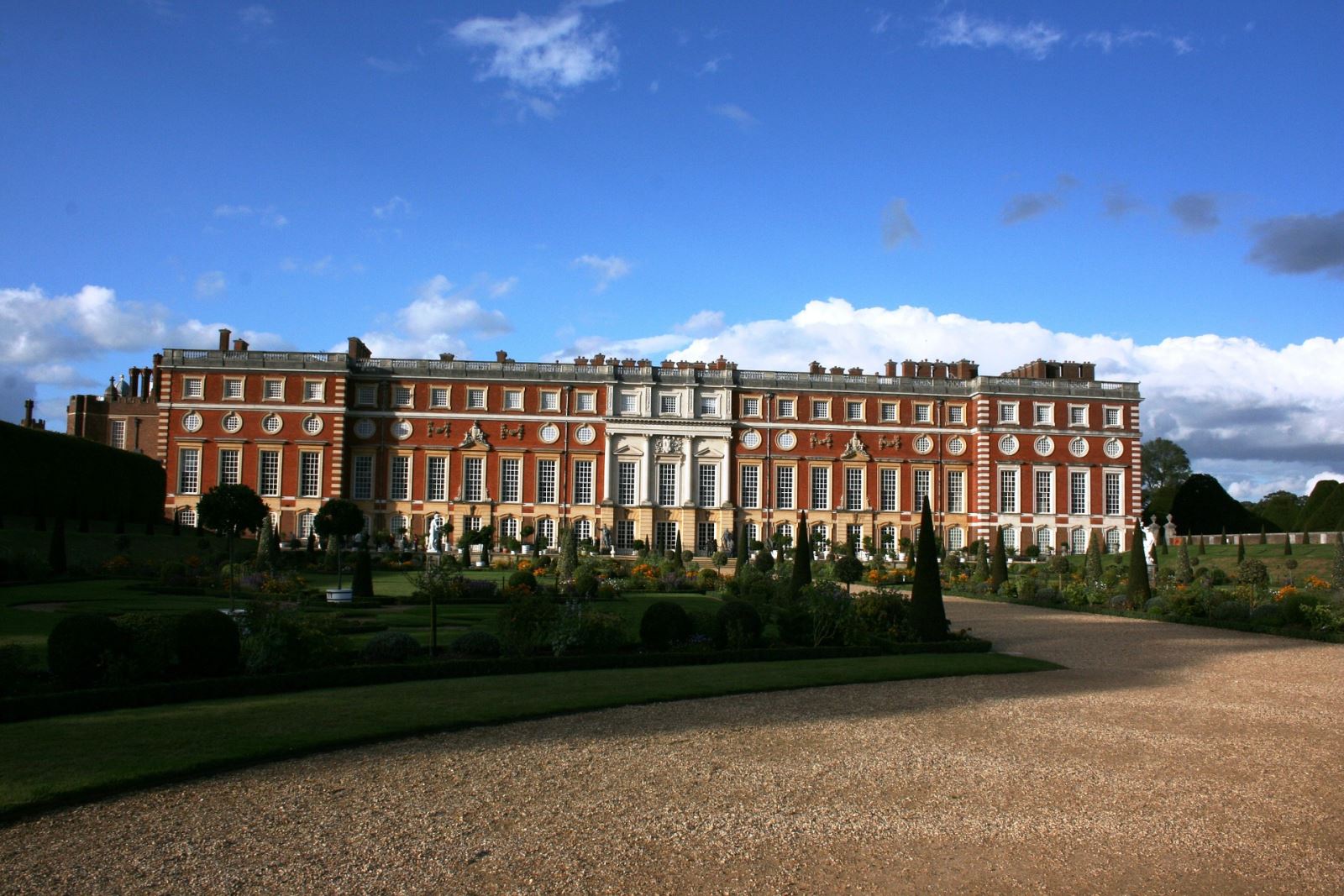 Sticking with London for the moment, Hampton Court, the favourite royal residence of Henry VIII, is said to have its own ghostly inhabitants. Jane Seymour, wife of King Henry VIII is said to wander the palace, she died there of complications during childbirth, though is entombed at Windsor Castle. Apparently she is often seen on the anniversary of her death walking along the Silverstick Stairs. She is joined by another of his wives, Catherine Howard who was beheaded at the Tower of London but arrested at Hampton Court, it is said that her ghost runs along the Haunted Gallery yelling for Henry's mercy. There have also been numerous sightings of a 'Grey Lady' who is thought to be Sybil Penn, a servant of the Tudor family.
Buckingham Palace

Still in London for the moment, the current and most famous royal residence, Buckingham Palace isn't free from ghosts either. It is said that the rear terrace is haunted by a monk in chains and a former monarch's private secretary who killed himself in the building.
Want to compliment your time in London? Find out what's on here.
Balmoral

The castle of Balmoral in Scotland is said to be haunted by John Brown who you might know as being the confidante of Queen Victoria. He was her servant, but there is much conjecture about the true nature of their relationship. Apparently he can be seen wondering around the corridors wearing a kilt.
Holyrood Palace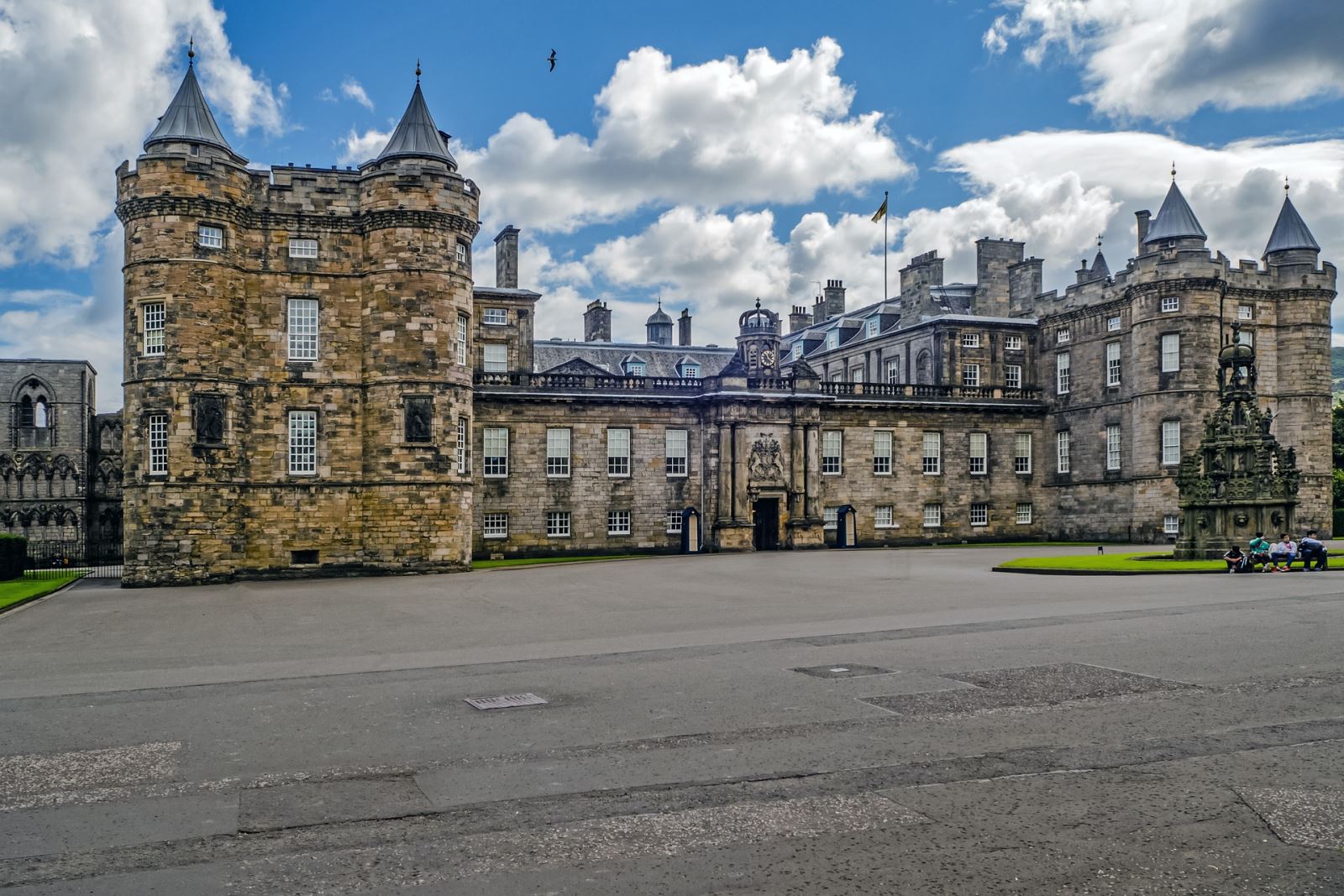 This one shouldn't be too much of a surprise considering that Edinburgh is supposed to be the most haunted place in the UK. The palace has been a royal residence since the 1300s and has seen its fair share of tenants over the years. Historians will know it as the scene of David Rizzio's murder, he was said to have been the lover of Mary, Queen of Scots, and her husband wasn't too pleased about this and arranged for him to be murdered in front of the queen in her dining room. The aforementioned husband, Lord Darnley is also said to have been spotted in his old rooms, he met a gruesome end himself after an unexplained explosion destroyed most of his quarters. If that wasn't enough a local woman who was accused of witchcraft and killed nearby has also been seen walking through the palace and its grounds.
Want to see what else you can do while in Edinburgh? Click here.
Related