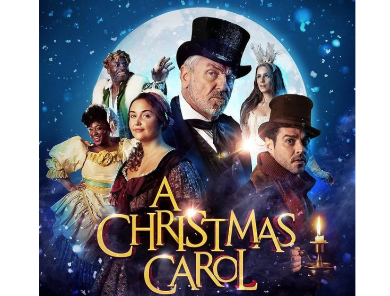 Image: Dominion Theatre on Instagram
A Christmas Carol is returning to London's Dominion Theatre this festive season with a full West End cast being announced.
Previous casting announcements confirmed that Brian Conley, Jacqueline Jossa, Matt Willis, Lucie Jones, Sandra Marvin, Martyn Ellis, Rebecca Lock, Cedric Neal, Sam Oladeinde and Jeremy Secomb will appear. They will be joined by Simbi Akande, Will Arundell, Nicole-Lily Basiden, Lizzie Bea, Joshua Gannon, James Gant, Shirley Jameson, Kurt Kansley, Alex Lodge, Matthew McDonald Minal Parel, Jemma Revell, Rebecca Ridout and Lee Van Geleen. The show will also feature three teams of children on rotation. The role of Tiny Tim will be shared by William Barker, Osian Salter and Brodie Edwards, while the remaining children's roles will be shared by Victoria Alsina, Delilah Bennett Cardy, Asanda Abbie Masike, Charlie Mclellan, Nicholas Parris, Gabriel Payne, Angelica-Pearl Scott, Sasha Watson-Lobo and Katherine Wilson.
Music will be provided by Alan Menken, Lynn Ahrens and Mike Ockrent and will feature over 50 performers, including the 24 piece London Musical Theatre Orchestra.
The show is scheduled to open on 7th December. Tickets are available now. As London has been placed in Tier 2 following the lifting of lockdown restrictions, theatres are allowed to open with social distancing and other restrictions in place. This includes limited capacity and the wearing of face coverings.
Please note, London will be in Tier 2 when the show opens. Travel is permitted between Tier 2 regions, but please do not travel from Tier 3. For more information about the Tiers and the various restrictions in place regarding travel, please visit the government website, gov.uk/coronavirus.
Related