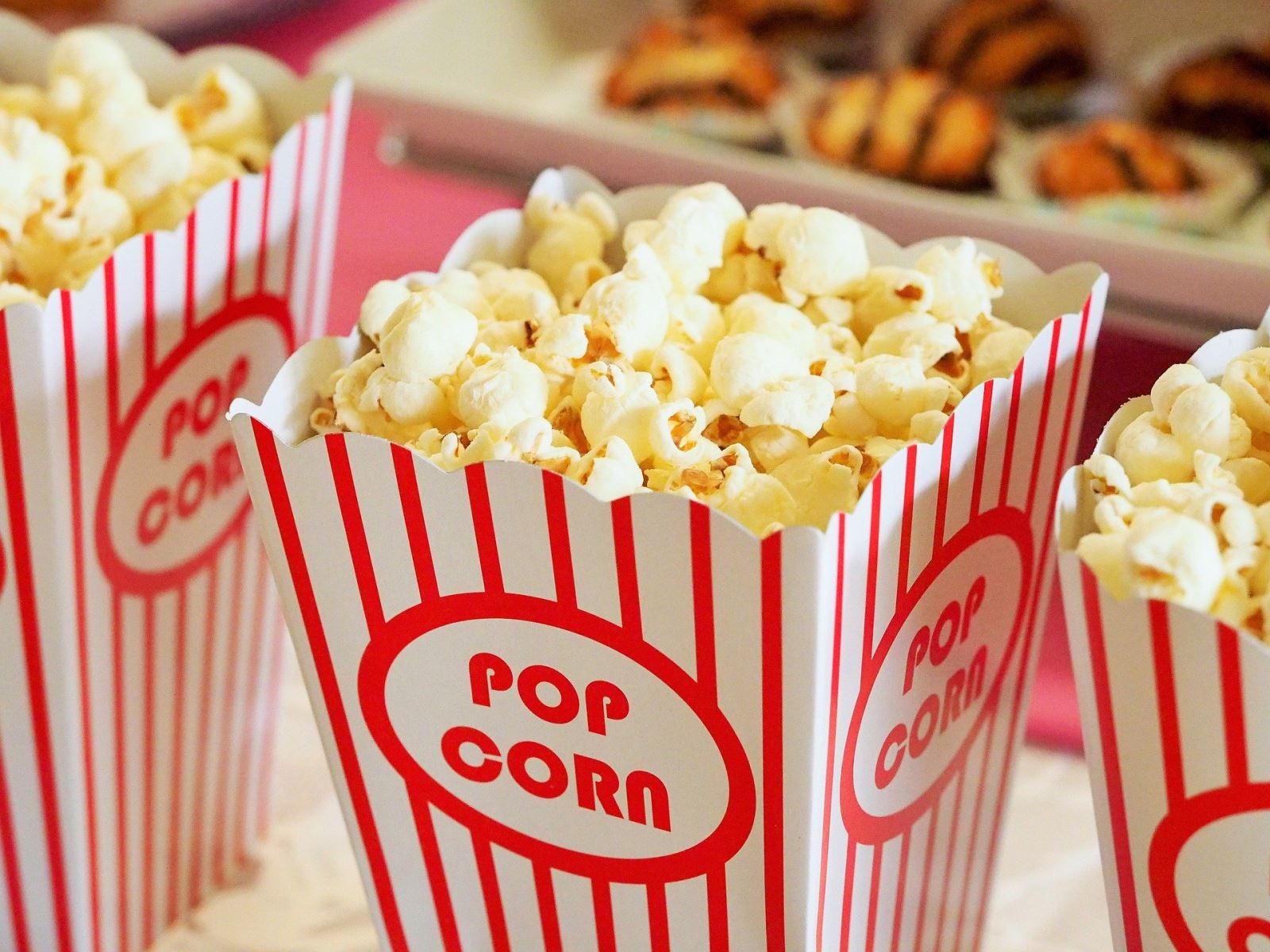 Rejoice! Cinemas are reopening their doors which means we can finally go back to watching an anticipated movie on the big screen with the smell of popcorn in the air. Watching films at home on the sofa just isn't the same and with many cinemas holding socially distanced screenings, here are some of the films coming out this month that you can catch at a screen near you.
4TH September
New Mutants (15)
Dir: Josh Boone | Starring: Maisie Williams, Anna Taylor-Joy, Charlie Heaton
Synopsis: Five young mutants, just discovering their abilities while held in a secret facility against their will, fight to escape their past sins and save themselves.
Dream Horse (PG)
Dir: Euros Lyn | Starring: Toni Collette, Damien Lewis
Synopsis: Dream Alliance is an unlikely race horse bred by small-town Welsh bartender Jan Vokes. With no experience, Jan convinces her neighbors to chip in their meager earnings to help raise Dream in the hopes he can compete with the racing elites.
7th September
The 2nd (15)
Dir: Brian Skiba | Starring: Ryan Phillippe, Casper Van Dien
Synopsis: Secret-service agent Vic Davis is on his way to pick up his estranged son, Sean, from his college campus when he finds himself in the middle of a high-stakes terrorist operation. His son's friend Erin Walton, the daughter of Supreme Court Justice Walton is the target, and this armed faction will stop at nothing to kidnap her and use her as leverage for a pending landmark legal case.
Two Heads Creek (18)
Dir: Jesse O'Brien | Starring: Kerry Armstrong, Stephen Hunter, Gary Sweet
Synopsis: A timid butcher and his drama queen twin sister quit the hostile confines of post- Brexit Britain and adventure to Australia in search of their birth mother, but the seemingly tolerant townsfolk are hiding a dark, meaty secret.
11th September
The Roads Not Taken (18)
Dir: Sally Potter | Starring: Javier Bardem, Elle Fanning
Synopsis: Following a day in the life of Leo (Javier Bardem) and his daughter, Molly (Elle Fanning), as he floats through alternate lives he could have lived, leading Molly to wrestle with her own path as she considers her future.
18th September
White Riot (15)
Dir Rubika Shah | Starring: Red Saunders, Roger Huddle
Synopsis: Rock Against Racism was formed in 1976, prompted by Eric Clapton. It blends fresh interviews with archive footage to recreate a hostile environment of anti-immigrant hysteria and National Front marches.
23rd September
Bill and Ted Face the Music (PG)
Dir: Dean Parisot | Starring: Keanu Reeves, Alex Winter
Synopsis: Once told they'd save the universe during a time-traveling adventure, 2 would-be rockers from San Dimas, California find themselves as middle-aged dads still trying to crank out a hit song and fulfill their destiny.
25th September
Miss Juneteenth (15)
Dir: Channing Godfrey Peoples | Starring: Nicole Beharie, Kendrick Sampson
Synopsis: A former beauty queen and single mom prepares her rebellious teenage daughter for the "Miss Juneteenth" pageant.
Six Minutes to Midnight (12A)
Dir: Andy Goddard | Starring: James D'Arcy, Judi Dench, Eddie Izzard
Synopsis: Summer 1939. Influential families in Nazi Germany have sent their daughters to a finishing school in an English seaside town to learn the language and be ambassadors for a future looking National Socialist. A teacher there sees what is coming and is trying to raise the alarm. But the authorities believe he is the problem.
Monsoon (12A)
Dir: Hong Khaou | Starring: Henry Golding, Parker Sawyers
Synopsis: Kit, a British Vietnamese man, returns to Saigon for the first time in over 30 years, after fleeing during the Vietnam-American War.
Related