January

12th The National Trust's 125th Anniversary
The National Trust turns 125 this year and so from the 12th through the rest of the year there will be a whole host things to do at all their sites to celebrate.
25th Burns Night
Every January Scotland celebrates the birthday of Robert Burns, this is the holiday where the haggis is brought out!
25th Dydd Santes Dwynwen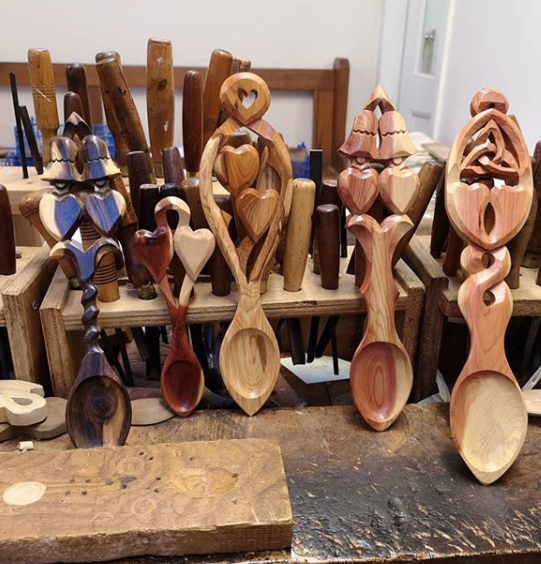 Image: Welsh Love Spoons, from the LoveSpoonWorkshop on Instagram.
AKA Welsh Valentine's Day – this day honours Wales' patron saint of lovers and includes the gifting of Welsh love spoons!
25th Chinese New Year
For the biggest Chinese New Year celebration outside of China itself head to London's ChinaTown where a whole host of events will be taking place including a parade!
28th Up Helly Aa
This unusual Scottish festival takes place in Shetland and has been an annual celebration since the 1880s. It is Europe's largest fire festival and heralds the end of winter.
February
1-14th RBS Six Nations Championships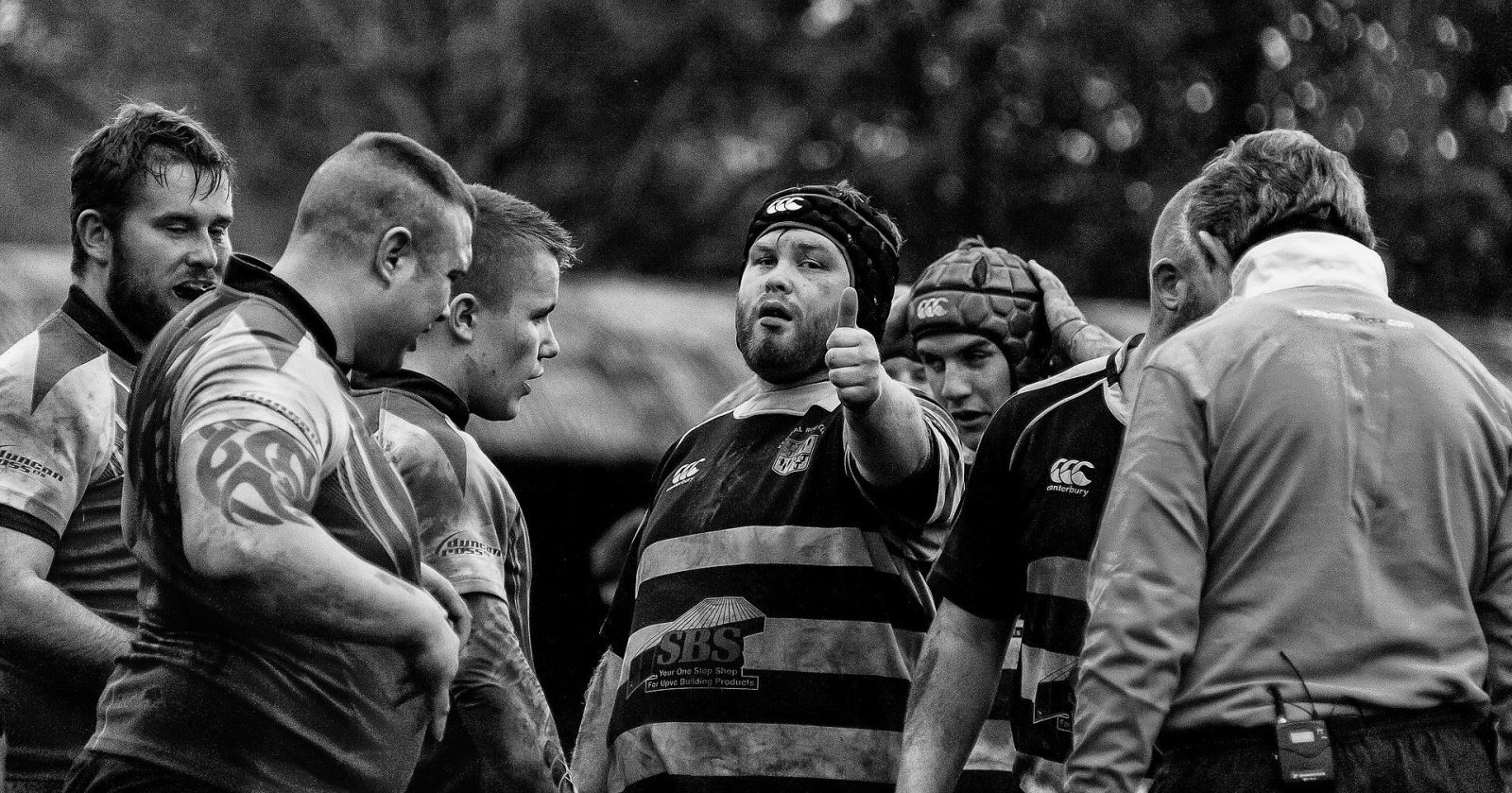 If you're a rugby fan there will be matches taking place in Cardiff, London and Edinburgh as England, France, Ireland, Italy, Scotland and Wales battle it out for the title.
14-18th London Fashion Week
25th Olney Pancake Race
All you need to know about this annual tradition is that the ladies of a Buckinghamshire village race through the streets with pancakes. The route is over 400 yards and pancakes must be tossed at the start and the end. The event began in 15th century, the story is that a local woman heard the call to church while in the middle of making her Shrove Tuesday pancakes and so rushed to church, frying pan in hand. How true that is, we don't know, but it makes a great story!
March
10-13th Cheltenham Festival
The horse race attracts prize money second only to the Grand National, the lead up culminates in the Gold Cup, one of the greatest of all jump-racing events.
20-22nd Gateshead Jazz, Newcastle Gateshead
Jamie Cullum is headlining the Gateshead Jazz Festival this year. This event features four different spaces under one roof including a free public area offering a mix of local acts and big names.
27th March – 5th April Oxford Literary Festival
This eight day festival is a haven for bibliophiles and is hosted in Christ Church College, guided literary walks and dinner parties with published authors as well as creative writing courses all take place as part of the festival.
28th Gymnastics World Cup
Taking place in Birmingham's Genting Arena, this gymnastics competition brings in competitors from around the world.
29th Oxford and Cambridge Boat Race
This race has been going on since the 1800s and is one of the oldest sporting events in the world!
April
2 – 4th Grand National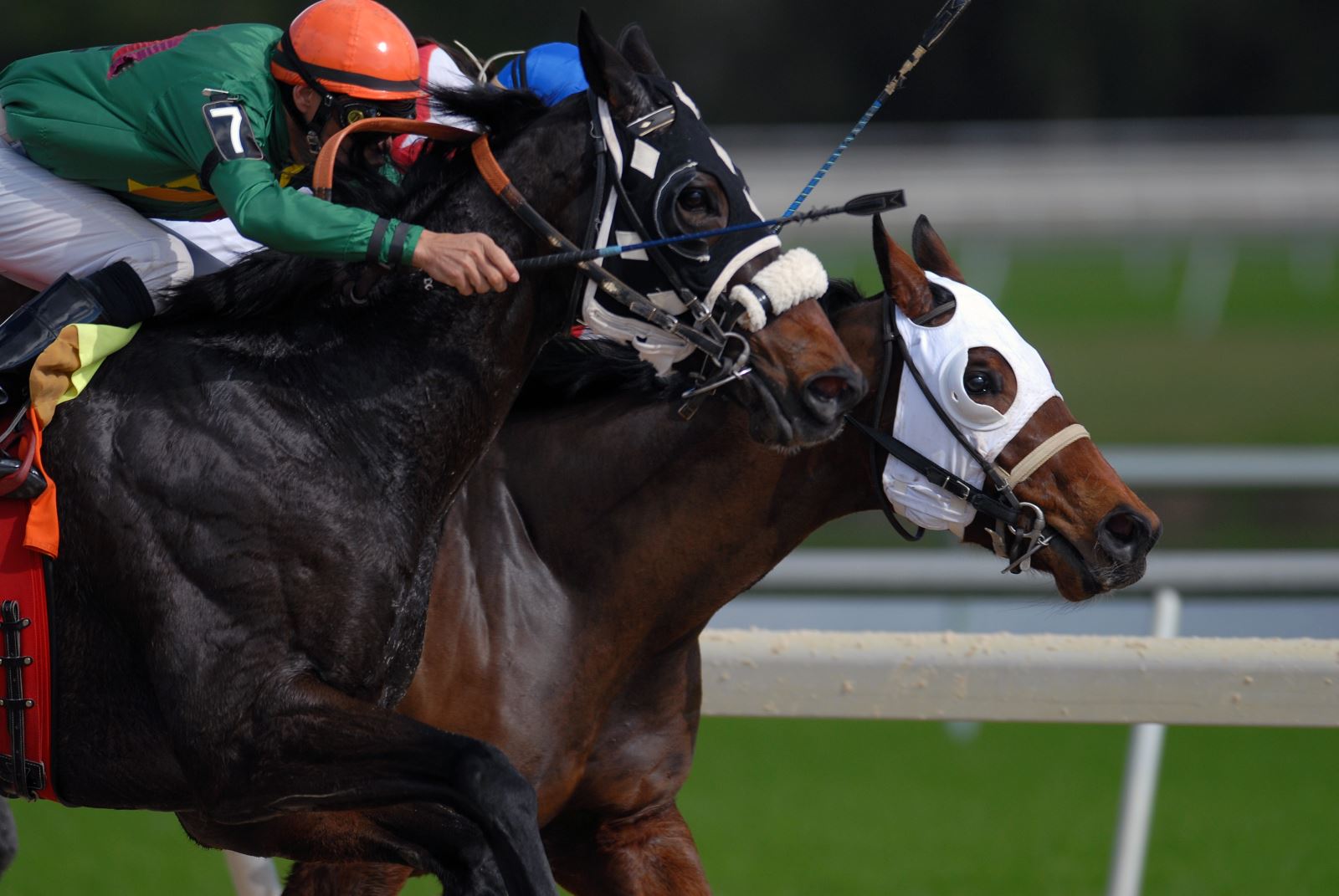 The most famous horse race in the world returns to Aintree in Liverpool. Ladies' Day takes place on 3rd April.
2-5th London Coffee Festival
If you're a fan of coffee, this dedicated festival is the place to be. Head to Brick Lane in the City Centre to get involved.
17th-19th RHS Flower Show Cardiff
This is the RHS' first major outdoor show if 2020 and kicks off the gardening season.
26th London Marathon
28th Salisbury Cathedral's 800th anniversary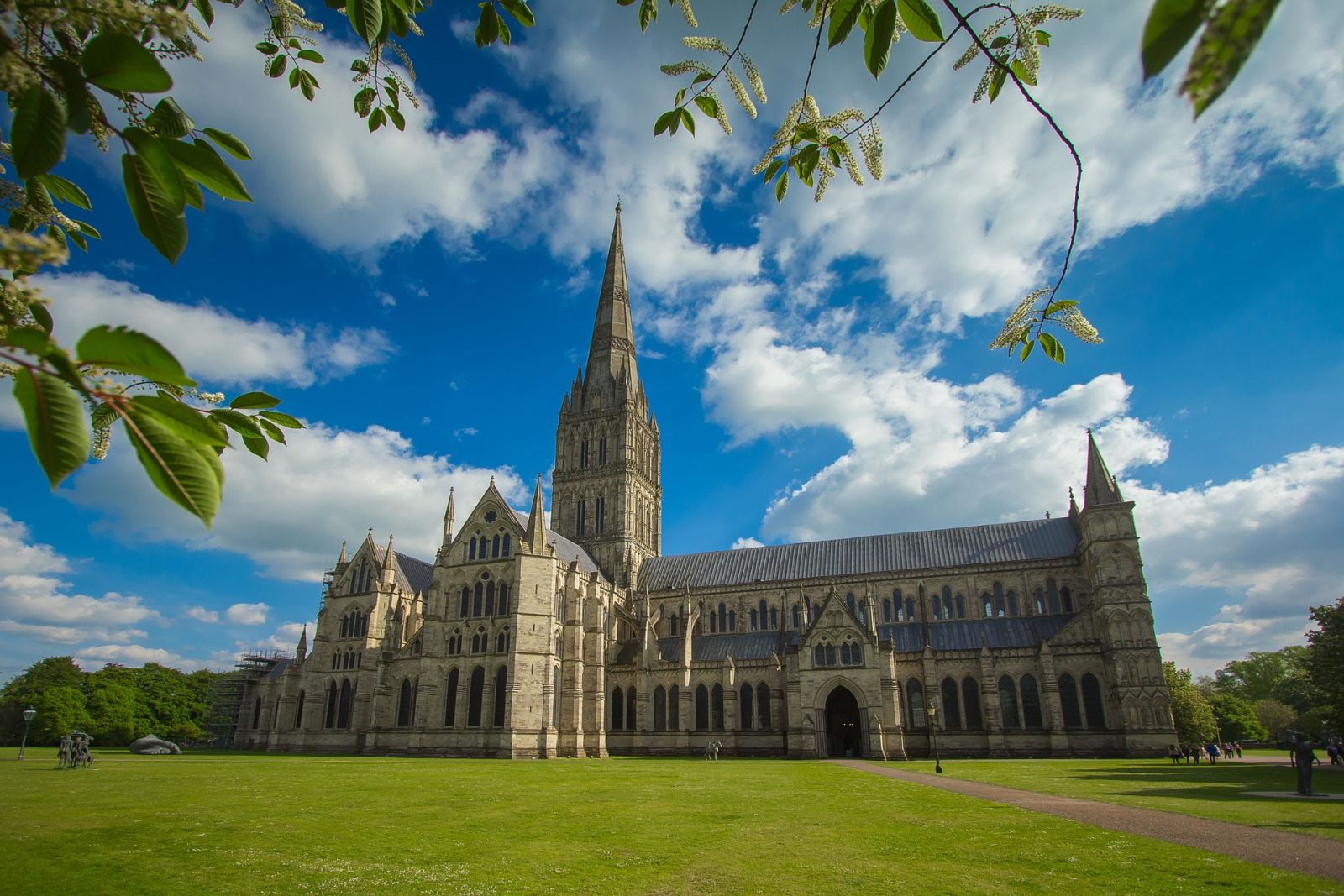 Starting on April 28th and then going on throughout the rest of the year, the team at Salisbury Cathedral are celebrating the building's 800th anniversary with events taking place all over Salisbury. Planned activities include a flower festival, the reinstallation of the Father Willis organ, a chance to see the Magna Carta and the chance to climb up the tallest cathedral spire in Britain.
30th Liverpool City Sound
The city's annual international music festival returns with global stars and local artists performing.
TBC Bath in Fashion
Fashionistas are invited to the world heritage city for a week long celebration of all things fashion taking place in stores, on catwalks and throughout the city.
May

1-31st Brighton Fringe
There are over a thousand events scheduled for this year's Brighton Fringe Festival, so you'll always find something to do if you're in the city during May
9th – Women's FA Cup Final
The SSE Women's FA Cup Final is coming to Wembley for the 6th year in a row.
9-17th Stratford-upon-avon Literary Festival
This is one of the UK's biggest literary festivals and includes celebrity author talks, panels and workshops for both adults and kids.
15th-24th The Bath Festival
As in the city of rather than the wash tub, the event has over 17 days of live music and literature activities across the city's best venues. The event includes Party in the City – a night of free music performances and the Finale Weekend, which is being headlined by McFly.
19-23rd Chelsea Flower Show
Perhaps the UK's best known flower shows, expect even more unforgettable floral displays.
21-31st Hay Festival of Literature and Arts
This festival of literature and arts are held annually in the Brecon Beacons and features incredible author and artist performances and talks.
23rd FA Cup Final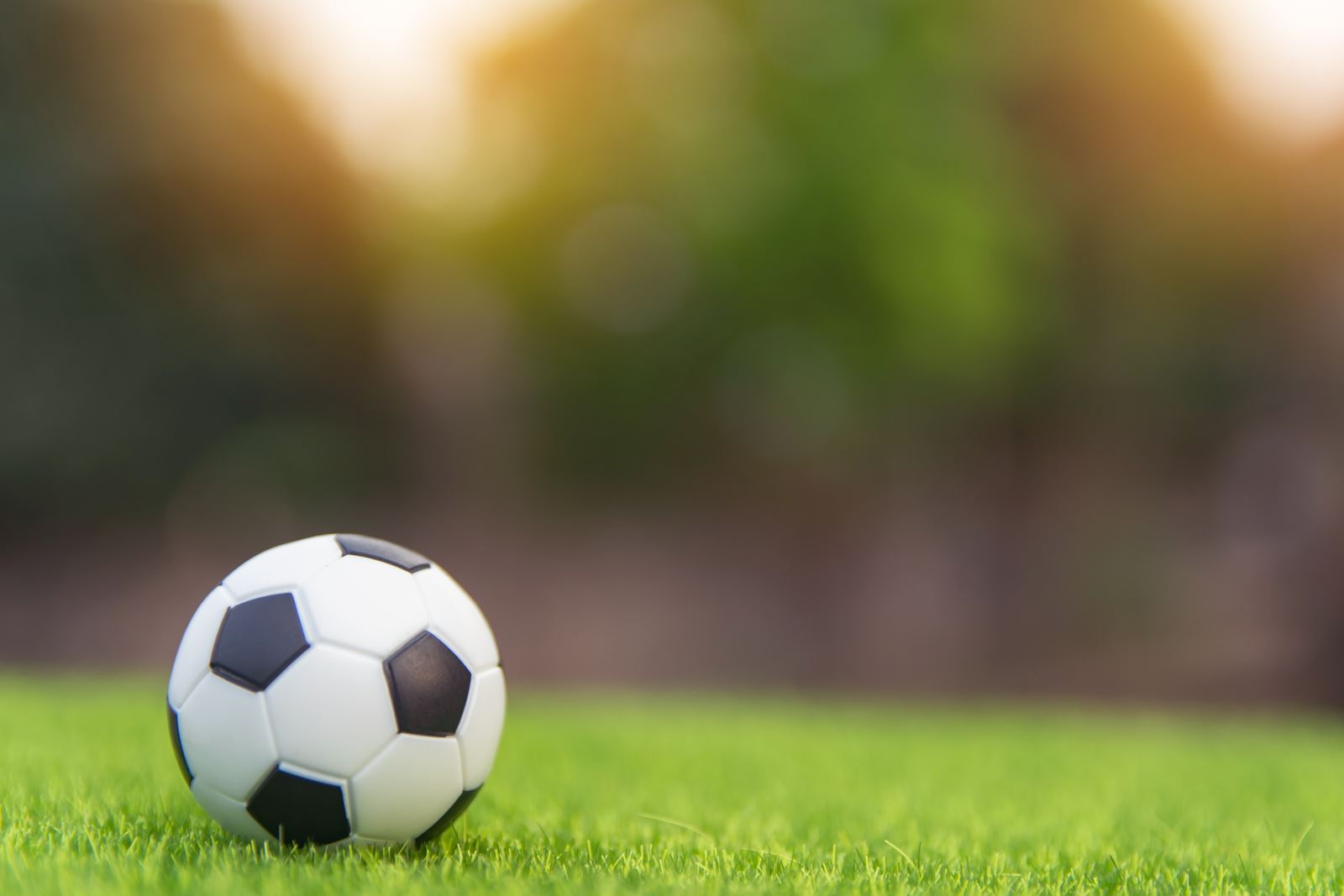 The Cup Final is taking place at Wembley Stadium.
23-24th Birmingham Pride
25th Cheese Rolling at Coopers' Hill
This annual event in Gloucestershire sees people chasing large wheels of cheese down a steep hill. It's one of Britain's quirkiest and best traditions.
TBC The Highland Games
Scotland's annual gathering of games and activities, the games kick off in May and ends in September.
TBC Love Saves the Day, Bristol
This two day festival in Bristol is an eclectic blend of UK dance musicians.
TBC Blenheim Palace Food Festival
June
4-7th Crimefest, Bristol
True Crime has grown in popularity over recent years, so if you're into murder mysteries this is the convention for you.
6th June – 1st November Upfest, Bristol
This annual art event took a break last year, but is back bigger and better than ever this year. It's Europe's biggest street art and graffiti festival and takes you all over the city.
11-14th Isle of Wight Festival
13th Queen's Birthday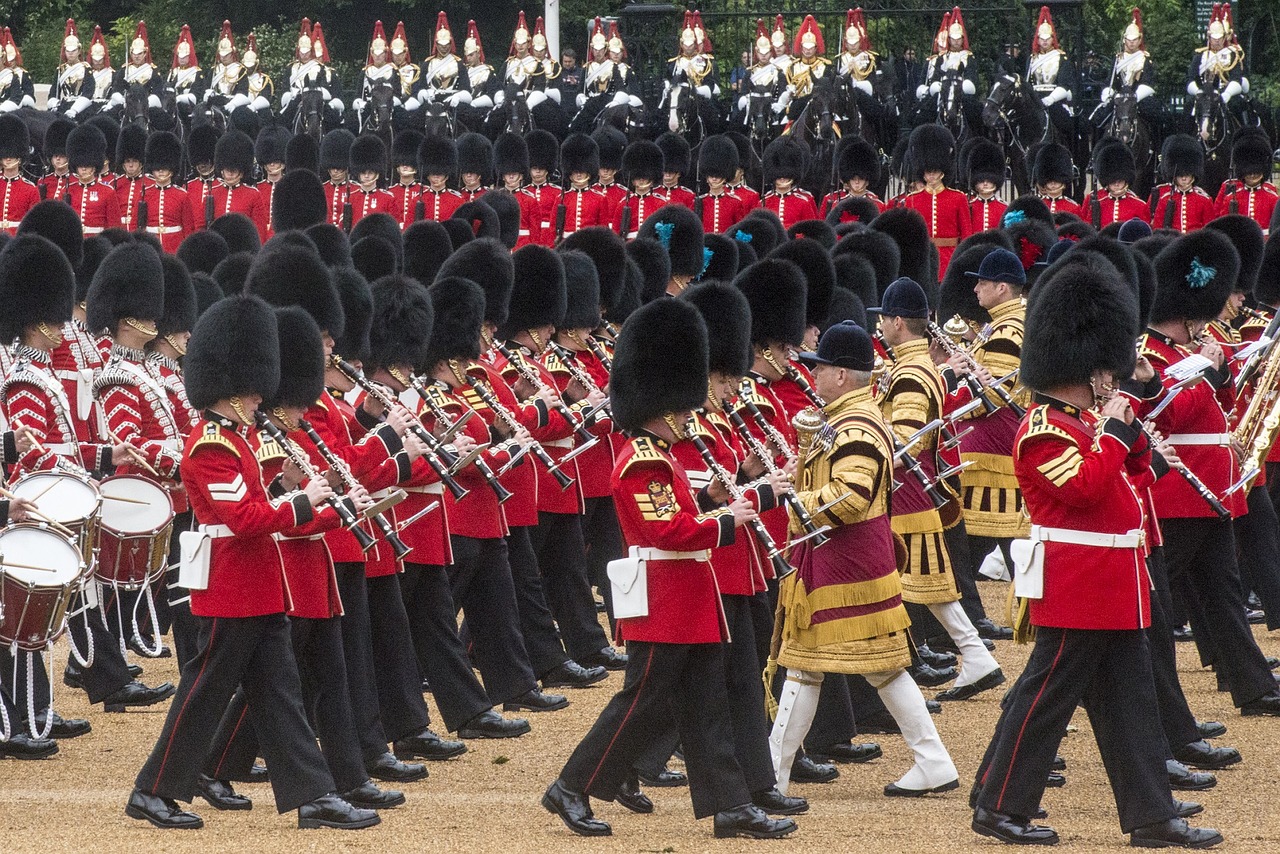 The Queen's Birthday is celebrated by the Trooping the Colour, aka the Queen's Birthday parade. It's a colourful display of military pageantry and the Queen has always attended, head to Horse Guard's Parade in London to see it first hand.
16-20th Royal Ascot
This is a national institution as well as an annual horse race, it takes place in Ascot, Berkshire every year.
20-21st West End Live at Trafalgar Square
Ever fancied watching West End performances for free? West End live returns to Trafalgar Square this summer with free performances taking place all weekend from the West End's best actors and musicians.
21st Summer Solstice, Stonehenge, Wiltshire
24- 28th Glastonbury Festival
It's the 50th anniversary of the UK's biggest and most popular music festival. This year's headliners include Taylor Swift, Sir Paul McCartney and Diana Ross.
26th – 11th July Bristol Pride
28th World Egg Throwing Championships, Lincolnshire
Yep. There is an egg throwing festival. As well as people competing to see who can throw an egg the furthest, you can also take part in Russian Egg Roulette where participants select a collection of eggs, some hard boiled, some raw and smash them against their own foreheads. As you do.
29th- 12th July Wimbledon
Well… It usually lasts that long, but really it goes on until all the events are done. There is a public lottery for tickets to the games.
TBC Taste of London Festival, Regent's Park
Four days of food takes place at Regent's Park every year with around 40 of the city's best restaurants dishing up their finest meals alongside food producers from around the country.
TBC London Pride
TBC Jane Austen Regency Week, Hampshire
Nine days of Austen, it's the perfect festival for those of you that love a bit of Pride and Prejudice. The events take place around Alton and Chawton, where you'll find Jane Austen's House and museum.
July
1-5th Henley Royal Regatta
There are 90 world class races taking place at this five day festival set in the picturesque market town.
3-5th Cardiff International Food and Drink Festival
With food from Wales and further afield available throughout this festival you'll find plenty of incredible things to eat.
4-5th Wales Airshow
7-12th RHS Hampton Court Palace Flower Show
12-19th The Open Championships
This year's event is the 149th! Often referred to as the Open or the British Open, this major golf championship takes place at Royal St George's Kent.
17-19th Formula 1 British Grand Prix, Silverstone
17-19th Bristol Harbour Festival
Packed with live performances, street theatre, children's activities, sailing and food this is one of the biggest events in Bristol's calendar.
19th World Snail Racing Championships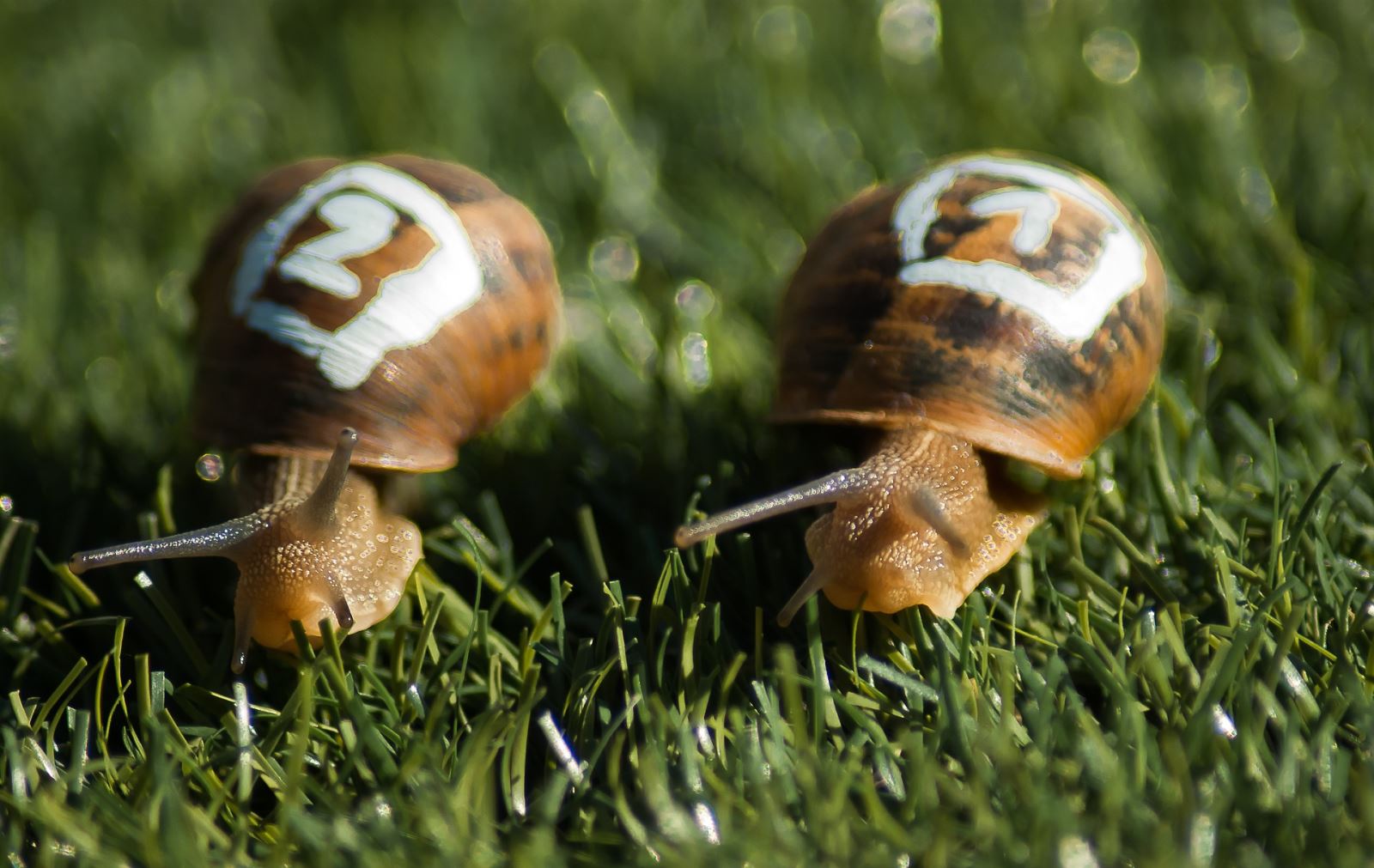 Now in its 25th year, the World Snail Racing Championships is held in Congham, Norfolk, where more than 300 snails race for the title of Fastest in the World. The winner receives a silver tankard filled with lettuce.
20-23rd Royal Welsh Show
This is one of the British Argicultural Calendar's biggest event.
22-26th RHS Flower Show Tatton Park, Cheshire
24-26th Big Cheese Festival, Caerphilly, Wales
This free event has everything from street performers, food, falconry, minstrels, troubadours and more.
30th – 2nd August Bestival, Dorset
This four day festival at Lulworth Castle in Dorset is one of Britain's most colourful with music, activities and a roller disco.
TBC BST Hyde Park, London
Taylor Swift has been announced as one of the festival's headliners for 2020.
TBC The BBC Proms, Royal Albert Hall
This event takes place over eight weeks and involves daily orchestral concerts, with the last night being BBC Proms in the Park.
TBC Buckingham Palace Summer Opening
TBC The Welsh Proms, Cardiff
TBC Discover National Parks Fortnight
Taking place across the UK at all 15 National Parks, there are a whole host of events, many of which are free, to introduce you to these wild areas.
August
6-9th Bristol International Balloon Festival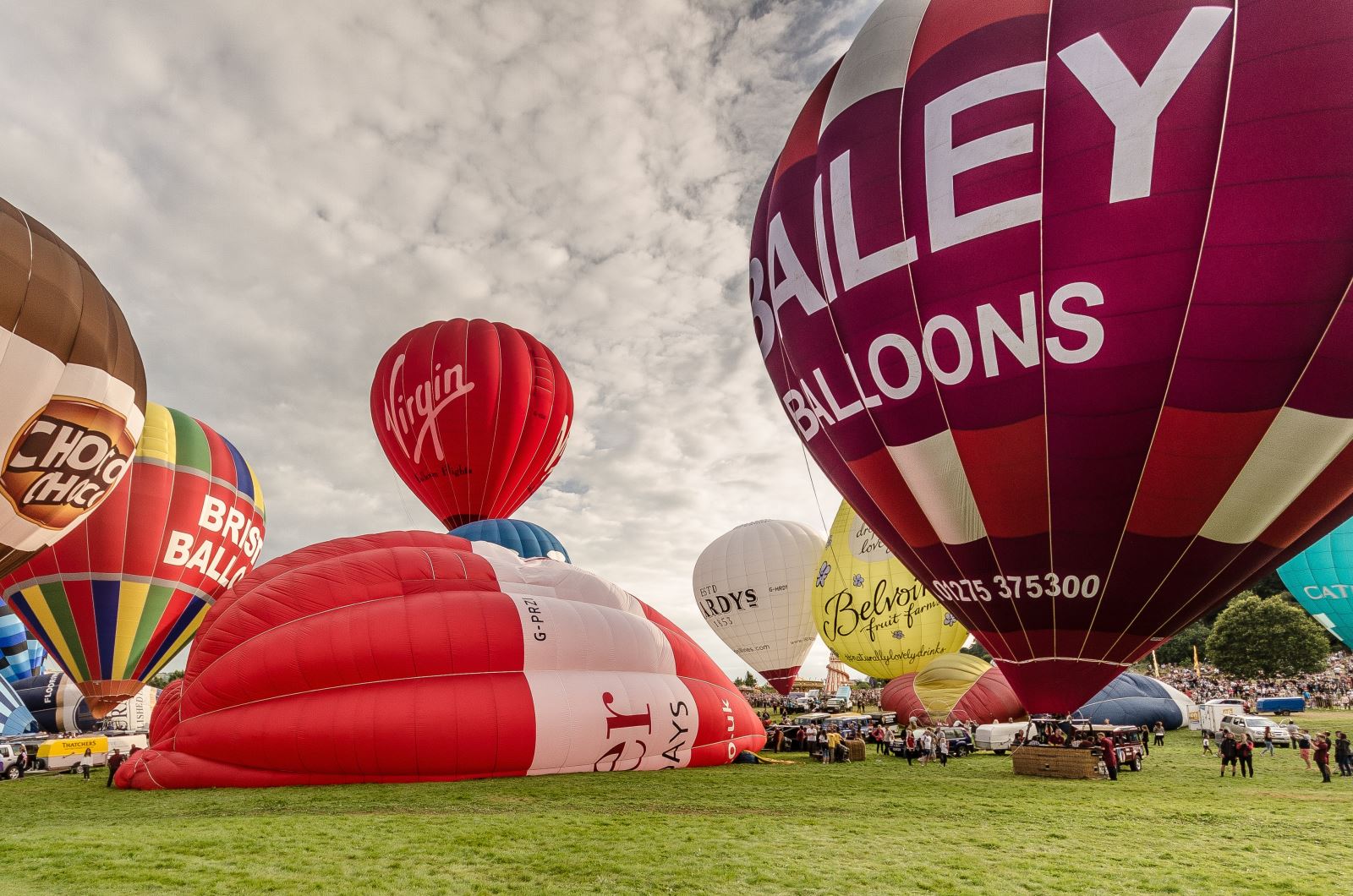 Held annually at the city's Ashton Court this is one of the region's largest outdoor events and includes over 100 balloons.
7-29th Royal Edinburgh Military Tattoo
This iconic event differs from year to year but the main celebration of music and Scotland are the same.
7-31st Edinburgh Fringe Festival
The world's largest art festival sees thousands of performers, from big names to locals taking to the stage.
15th Race the Train, Tywyn, Wales
Yes, this is an event where you literally race a train along the Talyllyn Railway.
15-31st Edinburgh International Book Festival
15-16th The Garlic Festival, Isle of Wight
Basically, everything at this festival is made of garlic from fudge to ice cream to well… other unusual garlic based items.
17-19th RiZE Festival, Essex
This replaced V Festival and includes just about every genre of music you can think of.
20-23rd Green Man Festival, Brecon Beacons
27-30th Creamfields, Liverpool
28-30th Reading and Leeds Festival
29th World Bog Snorkelling Championships, Llanwrtyd Wells, Wales
This unusual competition is all about people swimming through a water filled trench in the shortest time possible.
30-31st Nottinghill Carnival
London's free, famous Caribbean Festival is Europe's largest street party and is an amazing celebration of London's Caribbean community.
31st World Gravy Wrestling Championships, Lancashire
Teams compete to wrestle each other in gravy. That's the event.
TBC Brighton Pride
TBC Pride Cymru
TBC Film4 Summer Screen, Somerset House, London
September
11-20th Heritage Open Days
This celebration of Britain's heritage sees attractions across the UK offering free admission.
11-20th Jane Austen Festival, Bath
This year marks the event's 20th festival and is a must for Austen fans.
18-22nd London Fashion Week
30th-3rd January Turner Prize, London
Taking place at the Tate, the winner will be announced in December.
TBC Bath's Children's Literature Festival
Featuring some of the biggest names in children's books, this event takes place at a range of venues across the city.
TBC Blackpool Illuminations, Blackpool
Taking place since 1879, this is one of the biggest events in Blackpool. The switch on festival weekend and the Lightpool Festival are two popular events taking place.
TBC Elvis Festival, Porthcawl, Wales
Elvis isn't dead, he's in Wales. This is an annual gathering of Elvis fans and is great fun.
TBC World Stone Skimming Championships, Argyll, Scotland
Having been launched in 1983, this annual celebration attracts 200 participants and involves competing for the best stone skimming.
October
27-9th November Dylan Thomas Festival, Swansea
This annual two week festival begins on Thomas' birthday and ends on the date of his death with plenty of Dylan Thomas themed events in between.
TBC World Conker Championships, Northamptonshire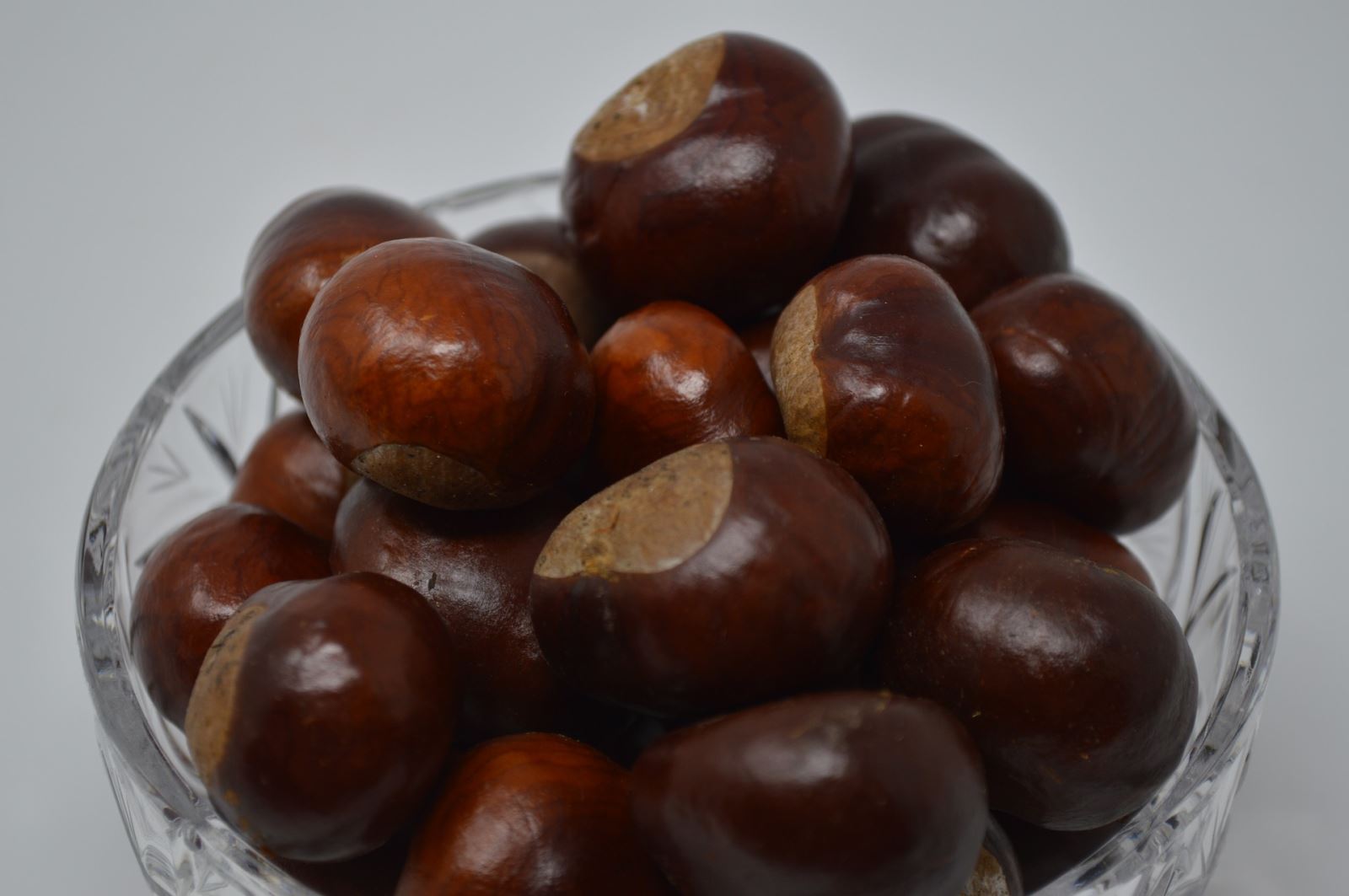 Everyone is given a conker and takes turns trying to beat their opponent's conkers.
TBC BFI London Film Festival
The 2020 event is the 64th to be held and will include over 300 films from around the world.
TBC Golden Spurtle, Inverness, Scotland
AKA the World Porridge Making Championships, where each competitor has to produce one pint of porridge that is then tasted by a group of judges. The winner is the person who is deemed best at producing traditional porridge made from oatmeal.
TBC Cheltenham Literature Festival
This year is the 71st anniversary of the event which welcomes authors from around the world, previous guests have included Hillary Clinton.
November
5th Bonfire Night
TBC Skating at Somerset House, London
TBC World's Biggest Liar, Cumbria
This annual contest sees attendees attempt to impress a group of judges with convincing lies.
TBC Winter Wonderland, Hyde Park, London
TBC Longleat's Festival of Light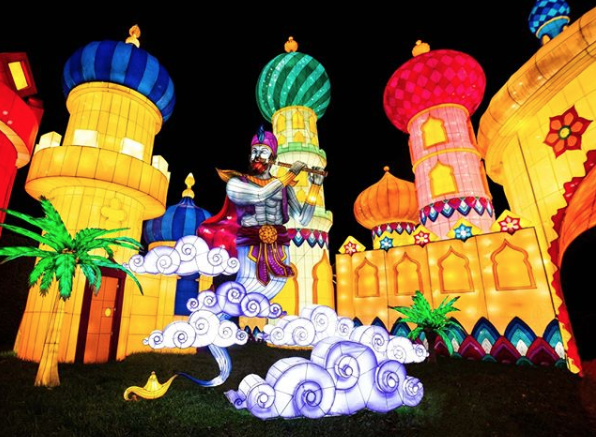 Image: Festival of Light from OfficialLongleat on Instagram.
TBC FilmBath Festival, Bath
TBC Bath Mozartfest, Bath
TBC Leeds International Film Festival
December
TBC The Great Christmas Pudding Race, London and Brighton
This is one of the best races that takes place in the UK – teams run around a course balancing a Christmas Pudding on a paper plate while trying to avoid inflatables, balloons, foam and limbo poles. All while wearing fancy dress.
31st Hogmanay
Basically Scottish New Year, the Scots do New Year better than the rest of the UK with fireworks, outdoor concerts, street parties and just about everything else you can think of.
31st Stonehaven Fireball Festival
Another Scottish event, this is the way that the people of Aberdeenshire's town of Stonehaven welcome in the New Year.
Related