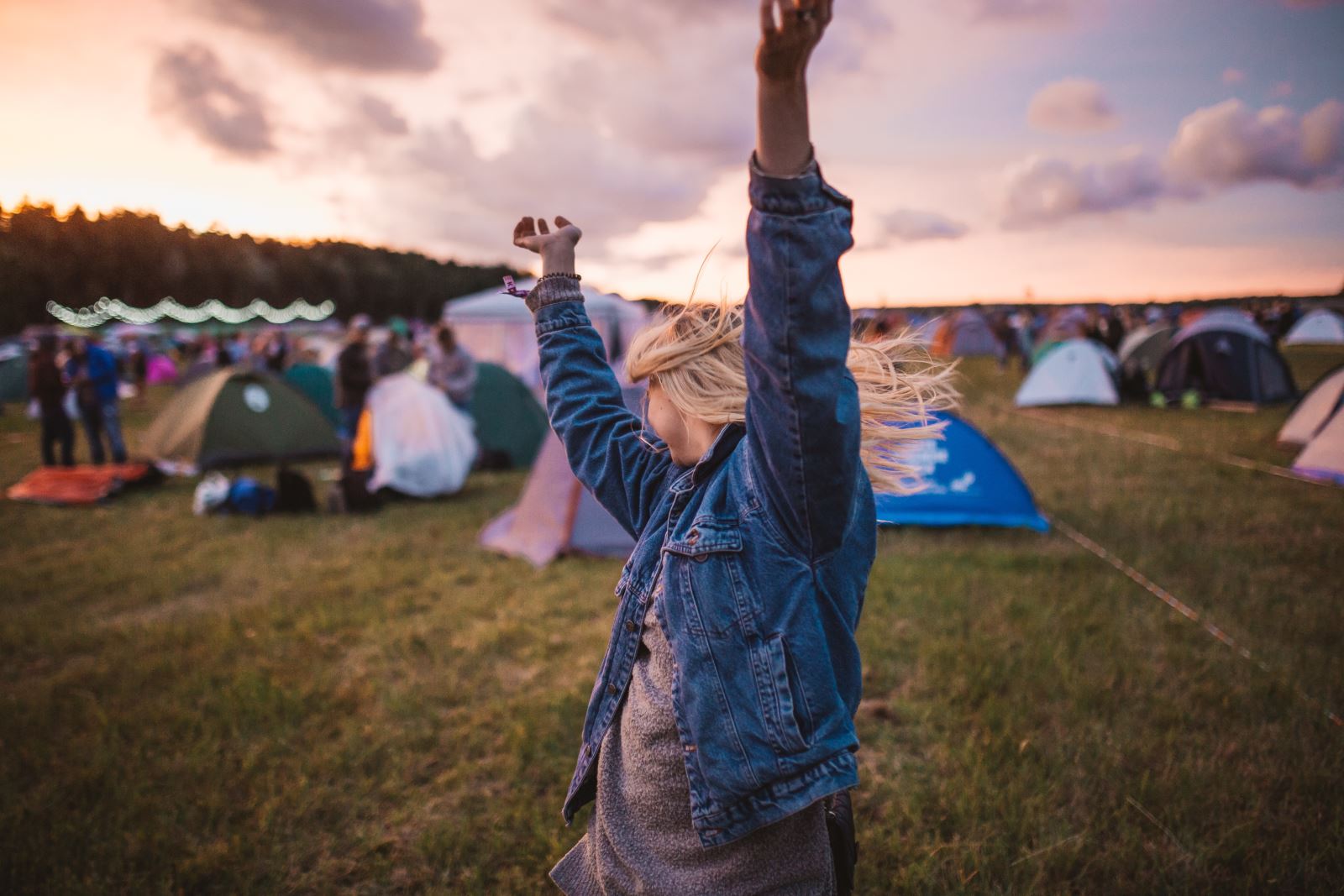 Glastonbury always leaves us with fond memories, who else still thinks about Kanye West rocking up at Worthy Farm? This year's festival was no different, so we've compiled our ten favourite moments from the 2019 festival just in case you need a little help making up your mind whether or not to go to the 50th anniversary in 2020!
The wedding
Glastonbury is a pretty amazing place to get married, this year before the festival properly kicked off there was a wedding and it was just as heartwarming as you might imagine.
​​​​
Stormzy's sign language interpreter
I mean, Stormzy's whole set was pretty iconic, but he was joined by one of only four grime sign language interpreters in the UK and now, thanks to her, we know not only how to swear in BSL, but also that it is possible to rap in sign language.
Lewis Capaldi's entrance
A few weeks before the festival, Noel Gallagher decided to take a few shots at young Lewis demanding "Who is Lewis Capaldi? Who is that idiot?" Lewis Capaldi then started his set by playing the clip on loop and performing wearing a t-shirt with Noel's face in a heart. That's the way to deal with bullies Lewis, now everyone is remembering your set, Noel who? I don't know him.
Lizzo's entire set
if you don't know Lizzo, then you really need to get on that. Her set, which was not only pitch perfect, but also every shade of fabulous you can think of, was all about self love and self confidence.
Black Mirror coming true
If you're a fan of dystopia, you'll already know about the show Black Mirror and that the latest series features a cameo from Miley Cyrus playing a singer called Ashley O. Miley came out on stage as her Black Mirror alter ego, Ashley O bringing Black Mirror scarily to life.
A festival baptism
As well as a wedding, there were also a couple of baptisms taking place at this year's Glastonbury, including the first baby to be baptised at the festival.
The Window's screen of death sabotaging actual famous people
Neneh Cherry's performance was somewhat overshadowed by the Window's screen of death whirring away behind her. Eventually it restarted leaving us all glad that it isn't something that just happens to us, but also why she's still using Windows XP.
Kylie's duet with Nick Cave
Firstly, how lovely was Kylie's reaction to finally getting to play on the Pyramid Stage? She had to pull out last time, so it was nice to see her play the Legends Slot. During the show she brought out Nick Cave (which initially we thought was an odd choice…) and wowed us even further.
Billie Eilish reminding us to all actually live
Billie Eilish might just be having one of the fastest rises in music right now, the teen only released her debut album earlier in the year, has had her song Bad Guy sampled in a whole variety of fun memes online and now she's played Glastonbury! During her set she told the crowd if they were going to film her performance, to not watch her through their phone screen, but to look at her with their actual eyes. We can't be the only people who forgot that you can film a show whilst also actually watching it. Game Changer.
Glastonbury on the beach
While it was the hottest and driest Glastonbury for a long time, this year is the first one that you could visit the beach while at the festival. The photos and videos we've seen of people enjoying themselves in this area of the festival had us wishing we were on a beach listening to world-class performers too.
Related