Yes, you did read that right, there are volcanoes that you can visit right now in the UK so you can fulfil your curiosity about volcanic rock without having to get your passport in order. Granted, these volcanoes aren't likely to spout lava any time soon, but that doesn't make them any less interesting!
The UK no longer has any active volcanoes, but years ago before they settled down and retired, they sculpted some pretty impressive landscapes, in fact, you might have visited a few of these before and not even realised their history. Why not take a look at our list of some of the UK's volcanoes and while you're in the area, check out some of the events going on locally?
Arthur's Seat, Edinburgh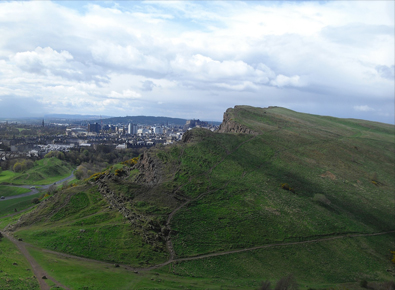 In the middle of the city, right next to the Scottish Parliament, you'll find Arthur's Seat, the highest point in Edinburgh. It offers some amazing panoramic views over the city and has several walking trails varying in difficulty but are relatively easy to climb. While you're in Edinburgh, at the other end of the Royal Mile you'll find the castle which sits on top of Castle Rock, another of Scotland's now dormant volcanoes. The rock itself is around 340 million years old and the cliffs reach up to 80m high. The castle has a fascinating history and visitors can see the one o'clock gun fired every day, the Scottish Crown Jewels and regular events.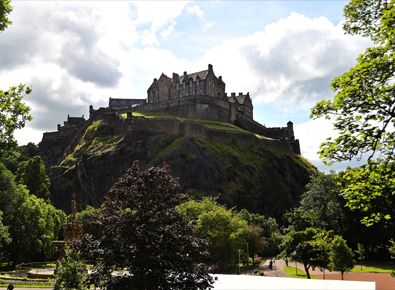 See what else is happening in Edinburgh here.
Glen Coe, Scotland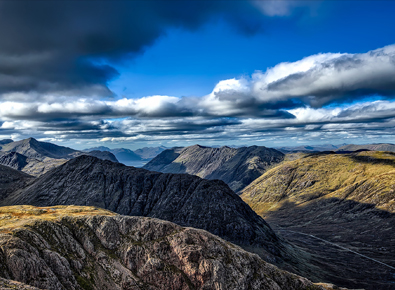 We're gonna move straight onto another Scottish volcano – what is left of this ancient super volcano is a haven for sports fans, particularly those that like a challenge. You'll find that it is a hot spot for climbing, skiing, snowboarding, sledging, hiking, mountain biking… You name it, if it's an extreme sport you'll find it here! The scarily named Devil's Staircase is a popular walking trail.
Snowdonia, Wales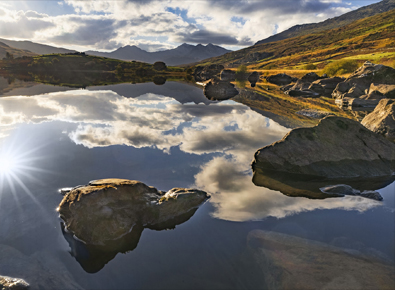 We'll bet you've heard of this one too. Mount Snowdonia is a popular spot for hikers and trekkers and was formed by volcanoes over 400 million years ago. The entire region is a Special Conservation Area and has loads of wildlife for you to scout out, so even if you're not that into hiking, you'll be amazed by the sheer beauty of the place.
Find out what is going on nearby to make the most of your visit.
Cheviot Hills, Northumberland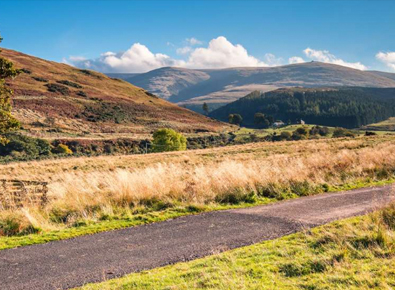 You might have noticed a trend that the majority of these places are to the north and you'd be right. The Cheviot Hills can be found on the English/Scottish border and were formed by volcanic lava flow. In this area you'll find plenty of footpaths and cycling trails to help you explore the region as well as the Pennine Way and the trail known somewhat ominously as The Big One. History fans will love the Iron Age hillforts that can be found around the landscape and wildlife fans will love trying to spot the various bird and animal species that call it home.
See what else you can get up to while in Northumberland.
The Borrowdale Volcanic Group, Lake District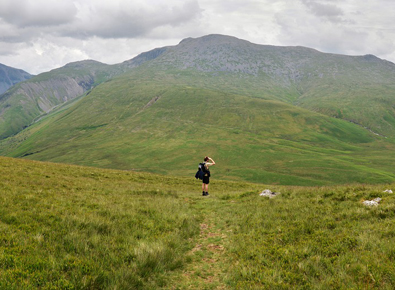 This selection of rock formations dates back around 450 million years and are thought to be the remains of a volcanic island arc which developed as two plates met and developed. These are the most southernly volcanic remains on our list and are largely made up of lava and volcanic rock.
Aside from the peaks and mountains, you'll find the Lake District is generally a wonderful part of the world and is well worth a visit. See more events here.
Related
0 Comments