The top seaside towns and resorts of 2019 have been revealed following research from the team over at www.dayoutwiththekids.co.uk. They quizzed over 2,000 families to find out which of the UK's seaside towns were their favourites and what they loved about the coast, as adults as well as any childhood memories they might have from there.
The suggestions were then whittled down by counting how many family attractions and beaches were in the vicinity, as well as the quality of the fish and chip shops, the price of ice cream, the average weather and of course, most importantly, Instagram hashtags and other social media checkins.
The research found that Brighton has the most attractions at any seaside town with a whopping 643 to be found in a 50-mile radius, with Southend-on-Sea and Bognor Regis, also both on the south east coast coming in at 2nd and 3rd. Brighton also topped the list when it came to social media checkins, especially when it comes to Instagram.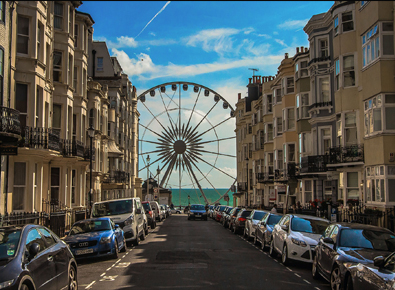 Brighton.
While Bournemouth might have come in third when it comes to its popularity on social media, it was found to have the most blue flag beaches in the area, with Tenby in Wales and Torquay in Devon following closely behind. The most beaches though can be found at Cromer.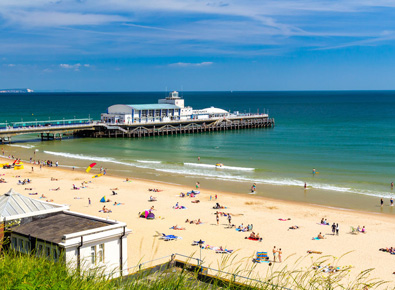 Bournemouth.
Families looking for the cheapest ice cream should head to Southwold where on average, ice cream is a whole 20p cheaper than at other seaside towns. For fish and chips though, Blackpool was found to have the most eateries selling the traditional British meal, so you have plenty of options!
The towns were also ranked into Gold, Silver and Bronze categories based on their number of attractions and popularity. The top fifty can be found below.
The top ten were ranked Gold:
Bournemouth, Brighton, Torquay, Weymouth, Blackpool, St Ives, Newquay, Paignton, Whitby and Bognor Regis.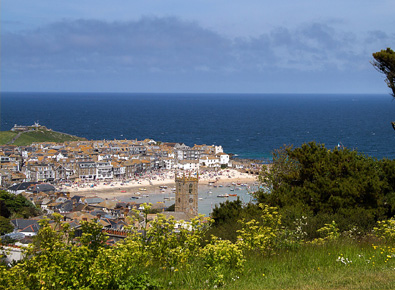 St Ives.
In the Silver Category were:
Weston-super-Mare, Bude, Southend-on-sea, Skegness, Hastings, Tenby, Llandudno, Padstow, Woolacombe, Exmouth, Shanklin, Dawlish, Robin Hood's Bay, Margate and Southwold.
And the Bronzes:
Ilfracombe, Hayling Island, Whitstable, Salcombe, Falmouth, Southport, Eastbourne, Perranporth, Great Yarmouth, Aberyswyth, Porthmadog, Tynemouth, Barmouth, Polperro, Herne Bay, Lowestoft, Newport, Cromer, Marblethorpe, Scarborough, Teignmouth, Cardigan, Abersoch, Portmeirion and Porthcawl.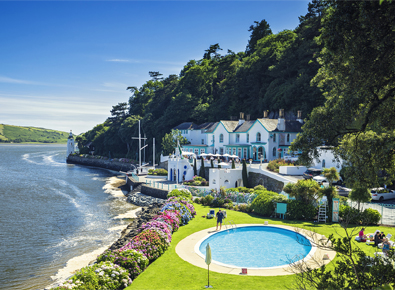 Portmerion
The full results can be seen here.
Want to visit any of these places? Check out what events are taking place by clicking here.
Related
0 Comments