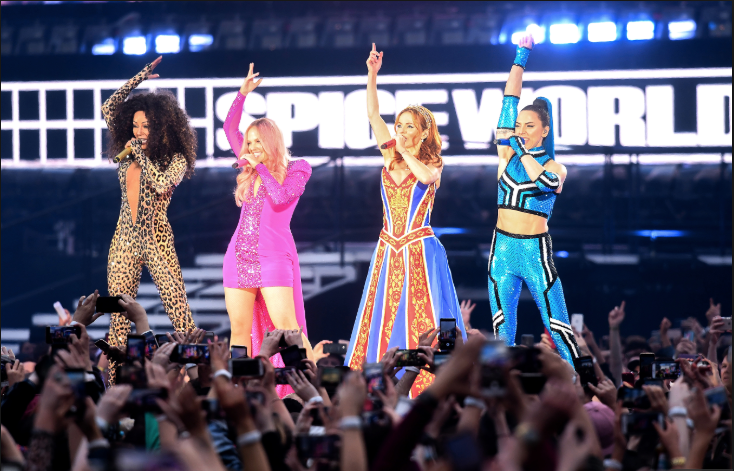 Both Spice Girls and Take That are on tour – is it the nineties? No, but it might as well be with the fabulous celebration of everything from that decade that was the Spice Girls' latest stadium tour. This was an unabashed celebration of girl power, bright colours and nostalgia and we had a great time singing along to the all the songs of our youth.
The reunion tour, which kicked off in Dublin, is the first time the girls performed together (though minus Posh) since 2012, so there were both high hopes and trepidation for those heading to the Spice World Tour.
The night began with support act Jess Glynne, who was superb and really got the crowd energised ready for the main act. Belting out all her hits, Glynne was a real crowd pleaser – those of you who have yet to experience Spice World are in for a treat with the support act alone. And then there is the headliners.
Spice Up Your Life announced the girls' arrival and it was nothing short of iconic. Mel B had the leopard print, Emma was in pink, Mel C looked almost Olympian and as for Geri, she had a classy homage to that famous Union Flag dress. The set list only got more and more high energy from there, with hit after hit interspersed with dance routines and chatter.
Overall, this was a fun-filled, feelgood trip down memory lane and we loved every second of it!
Related
0 Comments