This Easter, why not enjoy the traditional Easter treats in the regions that they originated? Everyone has their own traditions when it comes to the Easter bank holiday, whether they celebrate the religious aspects or not and many of them involve food, so here are a few of our favourite Easter treats and where they can be found!
Hot Cross Buns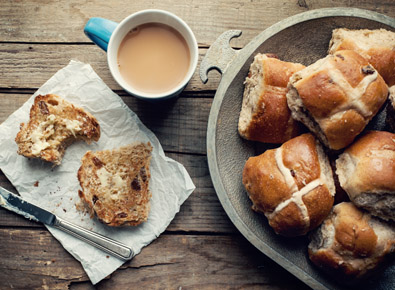 A traditional hot cross bun is a yeasted sweet bun, lightly spiced and filled with raisins with a cross marked on the top. While you can find hot cross buns all year around and they start appearing in super markets as soon as the Christmas decorations come down, they were once reserved only for eating on Good Friday.
According to the history books, hot cross buns as we know them now were introduced in the 12th century when buns were baked by monks and then had the cross put on the top to represent Easter. Another popular theory about the origins of Hot Cross Buns is that they were created in St Albans by Brother Thomas Rodcliffe, another monk, who created the Alban Bun which was distributed to the poor on Good Friday.
They then started gaining popularity in 16th century under Queen Elizabeth 1st. She passed a law that meant that sweet buns could only be sold on certain occasions, like funerals, Christmas and Good Friday. Like with most things you're told not to do, the general public decided to bake them in their own homes and enjoy them whenever which led to the law being repealed. Thank goodness for that!
Apparently hot cross buns that are cooked on Good Friday are said to never go mouldy.
Want to take a trip to St Albans? See what events are taking place here.
Simnel Cake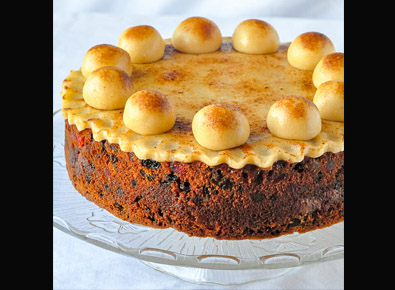 Another sweet treat traditionally enjoyed at Easter is Simnel Cake, which is probably one of the most debated cakes in history – no one seems to be able to decide who created the first cake, but we are all in agreement that Simnel Cakes are delicious. They've been around since medieval times and every region of the UK had their own versions, the most famous and the ones that have endured have been the Bury, Devizes and Shrewsbury cakes.
Much like a fruit cake you'd find at Christmas, a Simnel Cake is made with lemon, dried fruits and peel and covered in marzipan. It is usually enjoyed on the lead up to and the time after Easter and traditional ones will have eleven toasted balls of marzipan on the top – supposedly to represent the disciples.
The original recipe for the Devizes Simnel Cake can still be found at the Wiltshire Heritage Museum – this version is made with currents and lemon peel, is a yellow colour thanks to the saffron included in the recipe and is made into the shape of a star. Why not head to Wiltshire to taste the newer recipes and check out a few events going on there?
The Shrewsbury Simnel Cake had the same ingredients and colouring but was round and had marzipan in the centre and decorating the top.
See what there is to do in Shrewsbury as well as eating Simnel cake here.
The Bury Simnel Cake is probably the most famous and well known of all the varieties of Simnel Cake. This one is a richer fruit cake and has nuts, cherries and peel inside, icing on the top and eleven sugar balls on the top. Find out what is going on in Bury here.
Easter Eggs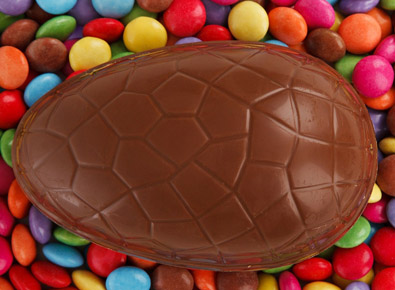 Perhaps the most famous of all the Easter treats, chocolate Easter eggs were first introduced by Cadbury in the 1870s. As the original Cadbury brand was started by the Cadbury brothers in their Birmingham factory we'll assume that this is where they first created chocolate Easter eggs. The former Cadbury factory is now a heritage museum and visitors to the Birmingham area can find more events here.
Easter Biscuits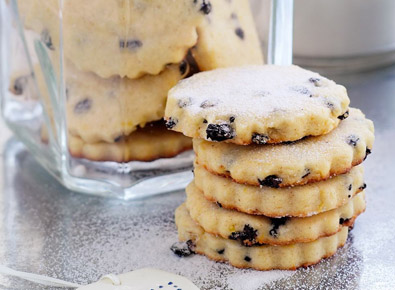 Who doesn't love an Easter biscuit? Traditionally, these were created and then given to guests that were visiting on Easter Sunday. They are lightly spiced and include cassia oil in the recipe and they are delicious! They originated in the west country, so expect to see a lot of them in bakeries around Somerset, Devon, Dorset and Cornwall.
Related