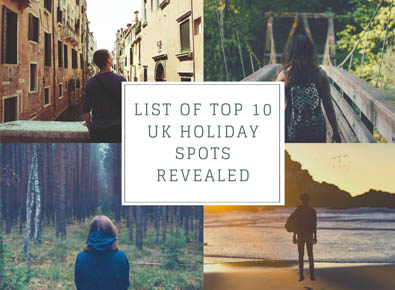 If you're looking for a mini break this bank holiday, look no further as Premier Inn have compiled a list of the UK's top ten holiday spots and as there are some surprising appearances on the list that you may not have thought about visiting before, we thought we'd share the list with you too!
The list which was compiled by looking at the advanced room booking figures from Premier Inn contains cities such as Edinburgh, Bristol and Liverpool as well as some smaller towns such as Frome in Somerset.
The full list is as follows:
Manchester
Glasgow
Edinburgh
Liverpool
Newcastle
Southampton
Bristol
Frome and Weston-super-Mare (this one was tied)
Birmingham
Norwich
If you fancy spending time in one of these places over the long bank holiday weekend, take a look at our what's on page to find out what is going on!
Related
0 Comments